Our Partners
We have teamed up with some of the leading companies in their industry to deliver customer centric solutions for our clients.

Android partners deploy the best business apps from top enterprise application providers.
From cloud based products to Google Apps, we work with Google to integrate into any of their products or service offerings.

From cloud based enterprise solutions and  Sharepoint to Microsoft Office and Microsoft server infrastrucutre, we work directly with Microsoft to ensure the highest quality integrations and solutions.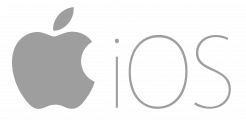 Scale iOS for businesses of all sizes. Make the most of iPhone, iPad, and Mac by working with a IOS partner on mobile strategy consulting, app development, back-end system integration, and corporate networking.